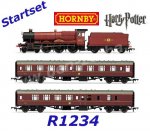 RRP price: 6 292,- Kč Incl. VAT
Your price: 5 660,- Kč Incl. VAT
Hogwarts Express Train Set Ready to attend Hogwarts School of Witchcraft and Wizardry this...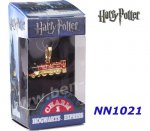 Price: 679,- Kč Incl. VAT
Harry Potter Hogwarts Express Charm The Hogwarts Express is the name of the train that makes...

Price: 3 299,- Kč Incl. VAT
The magical Hogwarts Express presented as a hand painted set of two bookends with the carriages...